Parkguard
Parkguard are a service provider to Local Authorities and Police. They design, implement and deliver a wide range of community safety services, either as a stand-a-lone or jointly delivered in partnership with various statutory services.
Their services are regulated by the authorities for whom they work to ensure accountability and transparency and many are integrated within existing Council or Police teams. This enables Parkguard to deliver tangible results in a complimentary way, - as one service, in which all members of the community have equal and open access. For more information about Parkguard services in your area, please contact your Local Authority.
Website: parkguard.co.uk
---
Swinburne Maddison LLP is a contemporary and responsive legal practice that serves a diverse client base from private individuals and small to medium-sized businesses to large companies and public sector clients. Our aim is to consistently achieve positive outcomes for each case that we manage.
Our approachable, dedicated and diverse team of specialist lawyers provide expert pragmatic guidance and advice. We are rigorous when required and diplomatic when it counts. Put simply - we can help a client to achieve the desired outcome and we are here to help when things don't go to plan.
Website: swinburnemaddison.co.uk
---
HUBSolutions provides a secure, web-based, hosted case management system which has been applied to Anti-Social Behaviour Teams, Community Safety Teams, Estate Management, Mediation, Domestic Abuse, Tenancy Support, Freedom of Information / Complaints. We also offer a mobile data collection solution.
Our team is comprised of ex Local Government and IT professionals trained to work closely with users to customise and enhance the system to meet their exact needs. Our customers span the UK and include some of the largest Local Authorities and Housing Associations, as well as many small teams, the Police and Registered Charities.
Website: hubsolutions.co.uk
---
Bevan Brittan has been providing legal advice and support to social housing providers for over 30 years. Working in partnership with your team, our Housing Management lawyers can assist you with all issues of anti-social and nuisance behaviour - providing clear, practical advice of the legal options available, enabling you to manage the issues that such challenging behaviour can involve.
Website: bevanbrittan.com
---
Housing law services (HLS)
Housing law services (HLS) is the only law firm in England and Wales acting exclusively for Social Landlords in the specialism of Housing Management. Recommended by both Legal 500 and Chambers, and instructed by some of the largest social housing providers across the country, where HLS leads, other firms follow.
Website: housinglawservices.co.uk
---
Capsticks Solicitors provide expert ASB and housing management services to social housing providers across the UK, identifying best practice and tailoring it to local contexts.
They work with partner agencies to seek long-term solutions, assisting providers in tackling community safety issues.
They approach cases by supporting frontline colleagues as well as working in accordance with providers' strategic aims. Their team of skilled advocates is available on the ground, ready to meet providers needs and ensuring they are kept one step ahead.
Website: capsticks.com
---
Forbes Solicitors work on behalf of a large number of Registered Housing Providers, Local Authorities and Third Sector organisations throughout the UK. We specialise in all types of legal advice, support and enforcement action relating to breaches of tenancy, safeguarding issues and incidents of Anti-Social Behaviour within our communities.
In addition to this, our ASC Forbes Housing Consultancy Service focuses on building effective partnership links, developing multi-agency action plans to tackle prominent issues such as cuckooing, low-level violent crime and hoarding. This includes strong links with Regional Organised Crime Units and Police & Crime Commissioners.
Website: forbessolicitors.co.uk
---
Cobb Warren are solicitors specialising in housing management and property litigation.
We aim to be not just your lawyers but an extension of your team. We know that your work doesn't stop when everyone else clocks off for the day. Because anti-social behaviour doesn't stick to fixed hours. That's why we are contactable 24/7. What's more, we guarantee your cases will be dealt with by a senior lawyer at every stage.
Website: cobbwarren.com
---
Clarke Willmott
Clarke Willmott is a leading law firm that takes pride in being different. Our strong reputation is built on genuine client relationships and our exceptional people – each chosen for their industry knowledge and passion for their field, as well as their first-class legal credentials. We have grown our expertise to seven offices around the country, whilst remaining true to our strong local roots and values.
Our national team of specialist social housing solicitors is one of the largest in the UK, acting for over 100 Registered Providers as well as major frameworks including HALA, CHIC, SEC and ASW. We offer quality, trusted advice on a comprehensive range of legal matters and our experience in this complex sector is second to none.
---
Anthony Collins
Anthony Collins Solicitors is a specialist law firm with a clear purpose – to "improve lives, communities and society". For over 45 years we've been successfully combining market-leading legal expertise with a commitment to excellence and long-term relationships underpinned by a strong set of values.
National, leading and multi-disciplinary housing association practice, advising on developments in national housing policy and regulation.
Reputation as national advisers to local authorities and the wider public sector, especially in the commissioning of publicly-funded services.
---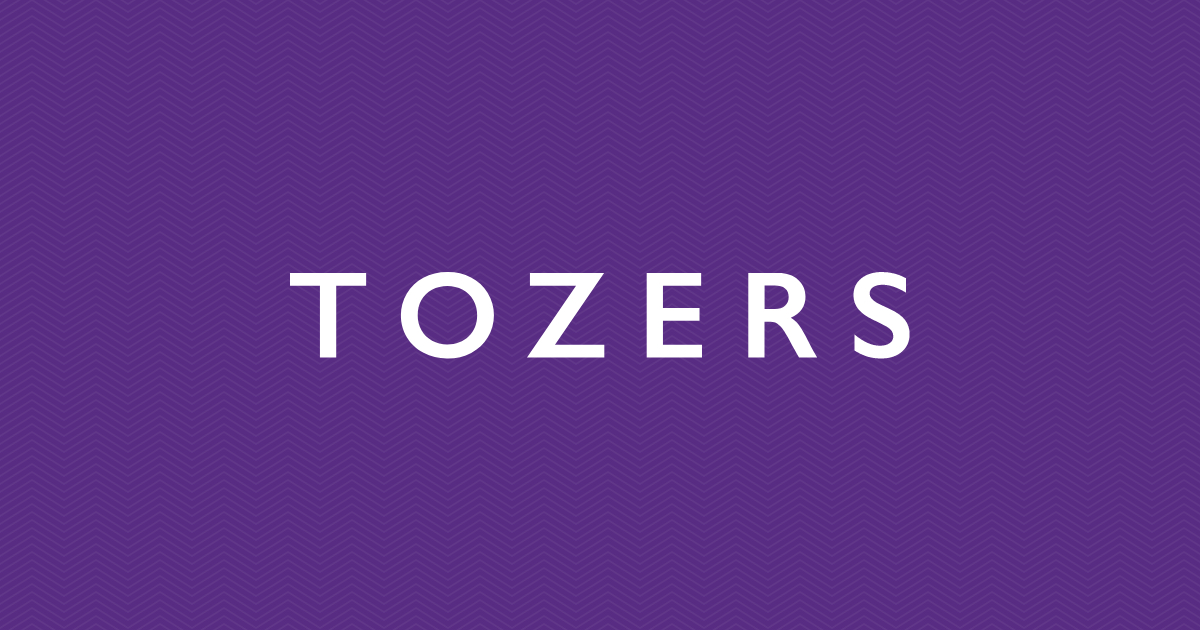 Tozers
Things have changed a lot since we were founded in 1785. Sure, we are still a law firm, but we now have over 165 colleagues in offices in Exeter, Newton Abbot and Teignmouth. We've adapted as the world we operate in has changed. But we are still here to help, providing advice for you, and for your business.This attentive service coupled with the skills and experience of our lawyers, who range from sector leading advisers to trusted legal experts with local networks, help us to help you.
---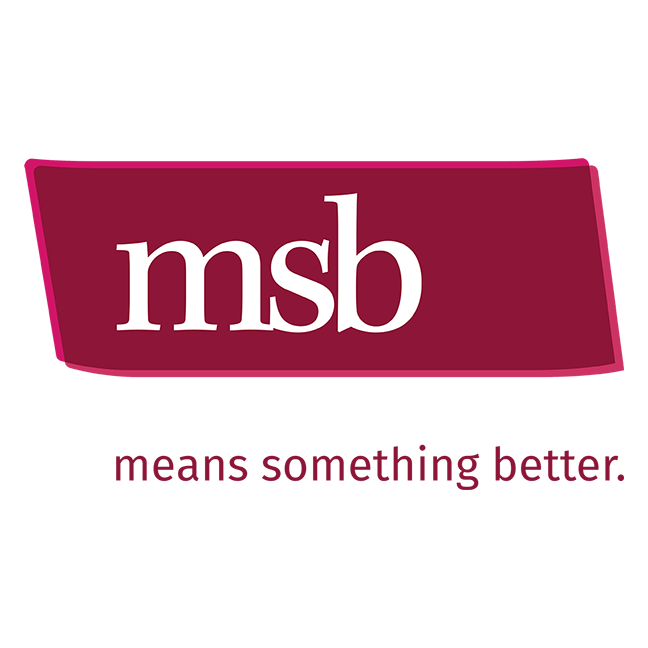 MSB Solicitors
MSB is a progressive, full-service law firm that prides itself on providing legal services to meet the needs of the communities we serve.
Established in 1988, the firm has forged a reputation for excellence of service and has been the recipient of several prestigious awards, including the Law Society's Legal Excellence Award for Practice Management. We are also proud to be ranked in the Legal500 and Chambers & Partners.
MSB was founded and continues to be based in the Liverpool City Region and through reputation and niche, has gained a national reach.
We practice modern law to reflect a modern society. We value all of our clients equally. Whether you have an ultra-net worth matter or are experiencing difficult and vulnerable times, we are confident we have the knowledge and experience to assist you.
EBS are business technology experts that help your business grow and stay secure.
Hardware
EBS provides business class IT hardware and infrastructure solutions. Our extensive installation and support teams are experienced and qualified to deliver reliable and scalable solutions, both on-premise and cloud based.
Development
EBS employs a team of experienced and highly talented in-house developers. Our development expertise extends from creating single standalone applications, to highly integrated Sage and Microsoft solutions linking multiple backend systems together.
Software
Specialists in implementation and support of Sage and Microsoft Accounting, CRM and manufacturing business software to UK SME and Enterprise clients. EBS is home to ReACT, the UK's leading ASB case management software, and other software for social housing.
---